Jelly – the new app from Twitter co-founder Biz Stone, but will it stick?.
Jelly is a new app created by Twitter co-founder Biz Stone. Available as a mobile app (at the moment), the app is (loosely-speaking) a sort of cross between Instagram and Quora, a means of asking for advice or giving an answer to many friends who require your expert guidance.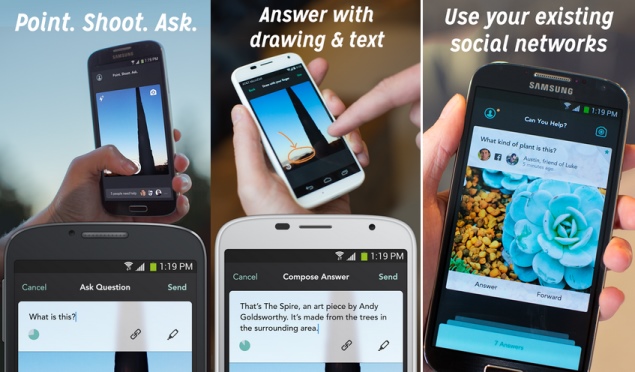 What is it good for you may ask? In its very youthful state, it has been used for everything from questions related to a particular object or item you have taken a picture of. That could be a cake, a piece of clothing, or a mystery object that you have no clue about – there's no doubt that it has a home for lifestyle related decision-making or an answer to the unexpected.
Equally though, I see it working as a basic business tool – looking for alternatives, answers to visual questions or quandaries, solutions to a pressing issue or getting opinion to a particular product or brand.
How it works?
After setup through connection your Facebook and Twitter accounts, you'll see a question/questions from one of your friends or friends of friends dominating the 'home' display. You can answer to delete the questions as you see fit.
If you want to ask a question, you must include a photo (which you can take live or include from your phone's photo folder), then type a question and submit.
Jelly will alert you when an answer is submitted to your question or you get a 'like' to an answer you have given.
In the spirit of many social-orientated apps, it calls for quick functionality and usage – a 240 character limit for every question allowing for speedy interaction.
It has pretty basic functionality at the moment with limited features. I hope that they introduce tagging and specific categories to allow you to find the things you want to see rather than a general 'everything' on the apps landing page.
Hopefully as more data is gathered and demand increases, more features may appear. The community still needs time to grow – this was no different to Vine when it started. It took a month or two to gather a significant number of users.
Finally, the more sceptical amongst you may ask – why not take a picture with a "what's this?" question in facebook/twitter instead and negate the need to add 'yet another' social app? I think its key benefit is the matter of fact, jargon-free and simple way in which it is done. It is no-nonsense, doesn't require you to sign your life away or setup massive personal profile. It is question, image + answer. I like that.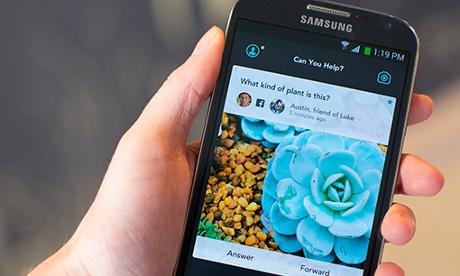 So give it a whirl, be part of this new app community, take some pictures and ask some questions. It might not be an everyday app but Jelly could unlock the answers to whatever particular question, issue or query that you might be having – and have some fun with it to boot.