Big thanks to all of you who came to the #gallerycamp13 #letsmakestuff workshops at Birmingham City University's Parkside Campus yesterday (26/11/13).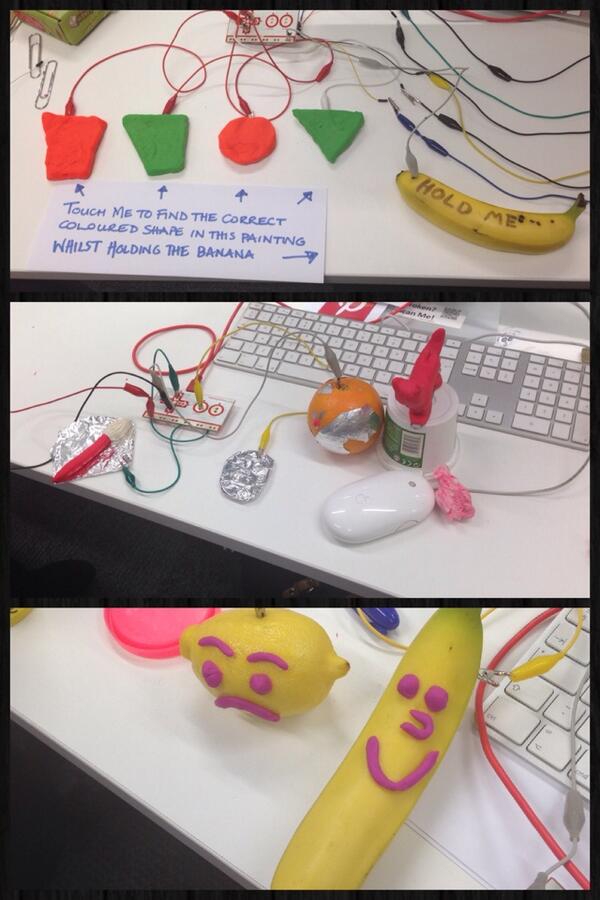 The workshops proved how the #makeymakey inspires folk into making, doing and creating. It's such an amazing piece of kit and I would heartily encourage those of you who came up with such great ideas to build on them and pursue them … and tell the world about the day. Indeed, go out and buy the #makeymakey or other great devices such as the Raspberry Pi  to realise those ideas and where necessary bring in the investment to make your decisions a reality.
In terms of addressing the opportunities and challenges of galleries and other arts organisations, giving creative people the kit to realise ideas simply and effectively is so important. The #makeymakey is one such example.
It taps into the bigger agenda of encouraging arts organisations to do this stuff – to embrace digital technologies – and how they can address ideas in their simplest and purest form.
Set a challenge … get a few materials together … come up with a solution! As Mark Brill said at yesterday's event, it's not teleportation that we're doing here! It's something much more impactful.
Much more reflection and content to come. What did you think of the event yesterday? What's your view of the makeymakey? Drop me a tweet @timmy666.
As a starter for ten, please check out the Storify from yesterday's event – please click here.